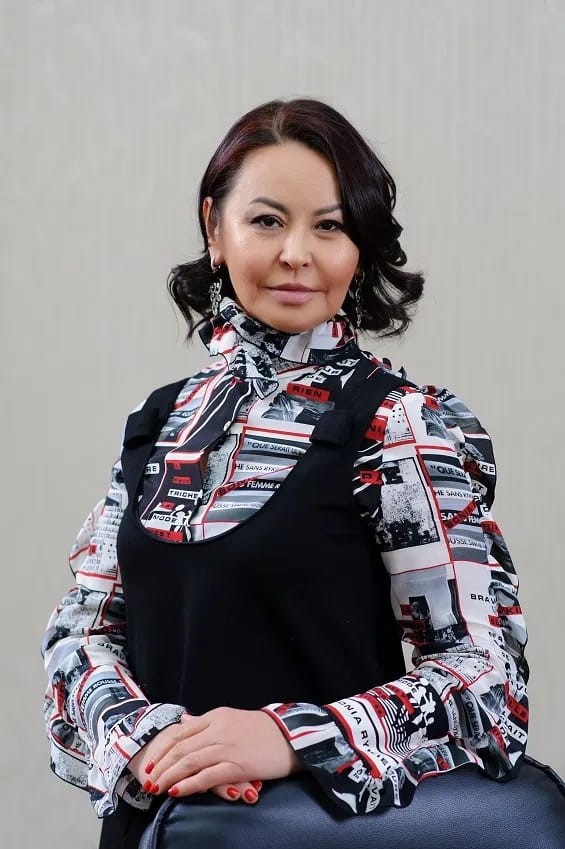 Rector of Alikhan Bokeikhan University Kurmanbaeva Shyryn Asylkhanovna
She graduated from high school in the village of Aksuat, Aksuat district of Semipalatinsk region, in the same year she entered the historical faculty of the Kazakh State University named after S.M. Kirov, which she graduated in 1980 with the qualification of "Historian", "Teacher of history and social studies".
Professional activity:
Labor, professional activity and career growth of Kurmanbaeva Sh.A from 1980 to the present have been associated with the higher education system of the Republic of Kazakhstan, where she rose through the ranks from a teacher to the head of the university.
Academic degree: Doctor of Political Sciences
Academic title: Professor
Participation in public activities:
Active participant in the public life of the republic and the region.
From 2004 to 2017 - Member of the National Commission on Women's Affairs and Family and Demographic Policy under the President of the Republic of Kazakhstan.
Since 2006 - member of the Nur Otan party
Organizer of many charity events and actions held in the East Kazakhstan region, including the provision of assistance to orphans, support for low-income families and children with disabilities.
Awards, prizes:
Letter of Thanks from the President of the Republic of Kazakhstan (2001)
Laureate of the National Award of Public Recognition of Women's Achievements "Azhar" in the nomination "Science and Education" (2003)
Honorary Worker of Education of the Republic of Kazakhstan (2004)
Awarded with the badge "For contribution to the development of Science of the Republic of Kazakhstan" (2007)
Medal "Shapagat" (2008)
Jubilee Medal "20th anniversary of Independence of the Republic of Kazakhstan" (2011)
Jubilee Medal "20 years of the Constitution of Kazakhstan" (2015)
Honorary Citizen of Tarbagatai district of East Kazakhstan Region (2015)
Order of Parasat (2017)
Badge of the Ministry of Education and Science of the Republic of Kazakhstan "Ybyray Altynsarin" (2018)